Refer to the exhibit. A network engineer at a technical call center receives a call from a customer
complaining that only 56 kbps of data can be transferred over the T1 Frame Relay WAN circuit at
a remote site. The engineer checks the Frame Relay switch and confirms that only 56 kbps is being
transferred over the circuit. The engineer requests the router configuration of the customer
headquarters site router. What is causing this issue to occur?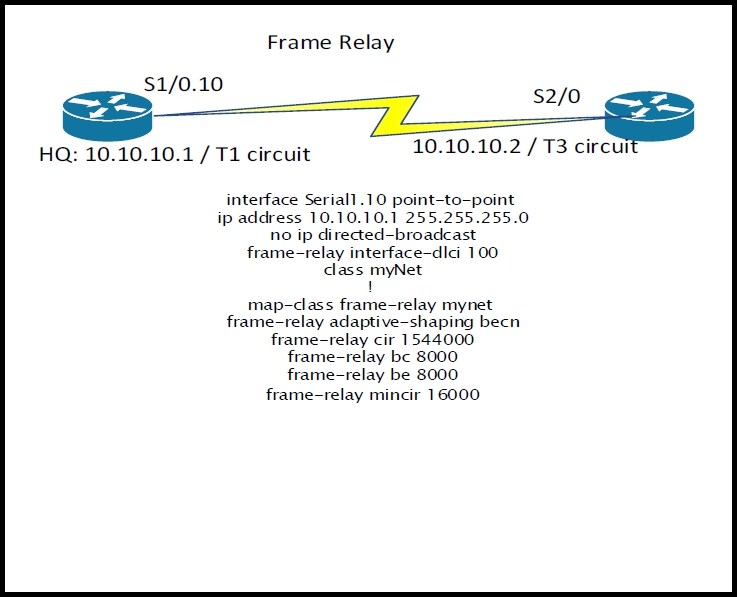 A.
The wrong CIR is configured.
B.
The BECN configuration is causing this issue.
C.
The class name is spelled wrong under the interface.
D.
The wrong DLCI number is assigned to the interface.