Referring to the exhibit,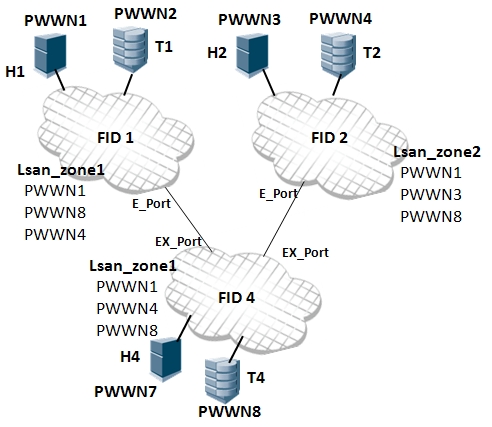 what prevents host H1 from communicating with the target T2?
A.
The corresponding LSAN zone names must match in each of the fabrics.
B.
All devices in a single LSAN can only be from two fabrics.
C.
You need to use Node WWNs for your devices in LSAN zones.
D.
The LSAN zone configuration on FID 2 is incorrect.