Referring to the Fabric OS v7.0 FC-FC routed SAN environment shown in the exhibit, Host A is
not able to connect to Storage B.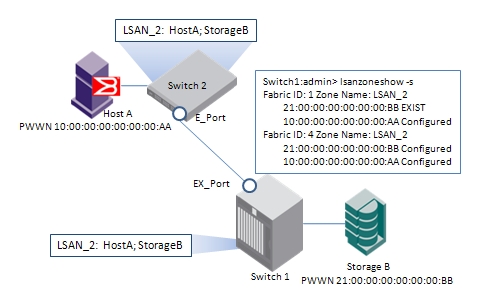 Given the switch output shown in the exhibit, what is the cause?
A.
The LSAN zone in the edge fabric is incorrect.
B.
Sharing devices from the backbone fabric is not supported.
C.
Storage B has not been imported into the edge fabric.
D.
A regular zone with Host A and Storage B as members is required.