As shown in the exhibit, the translate domain is not present in the FC-FC routed fabric. LSAN
definitions have been confirmed.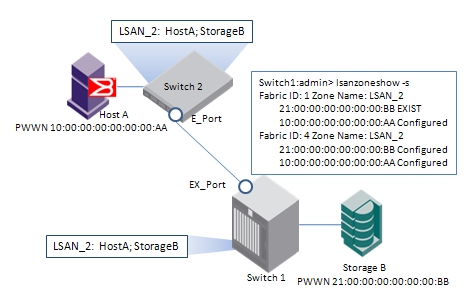 What is the cause?
A.
Host A is member of multiple LSAN zones.
B.
Host A is not logged into the edge fabric.
C.
Storage B is logged into the backbone fabric.
D.
Host A's PWWN is a member of a TI zone.