Host H1 is unable to communicate with the target T5.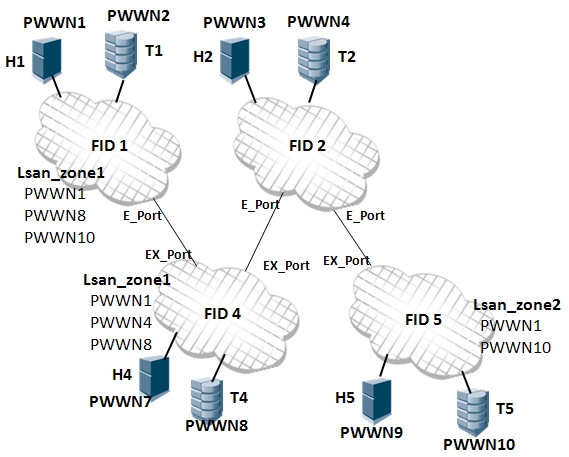 Referring to the exhibit, how can this be resolved?
A.
Change the FID values to match on H1's and T5's fabrics.
B.
Remove PWWN8 from the LSAN zone in FID 1.
C.
Connect an ISL between FID 4 and FID 5.
D.
Add an equivalent Lsan_zone2 to FID 4 and move PWWN10 to FID 4.