Click the Exhibit button.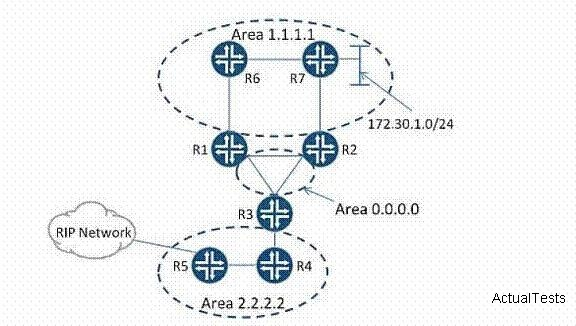 In the exhibit, R5 is exporting the RIP network prefixes into OSPF. You want to limit the number of LSAs sent to Area 2.2.2.2, but you want to ensure that all routers in other are as will have routes to all networks contained in the LSAs sent by the routers in Area 2.2.2.2. Which configuration change will enable this scenario?
A.
Configure Area 2.2.2.2 as a stub area.
B.
Configure Area 2.2.2.2 as a not-so-stubby area.
C.
Configure an area range on R3.
D.
Configure an export filter for OSPF on R3.