Click the Exhibit button.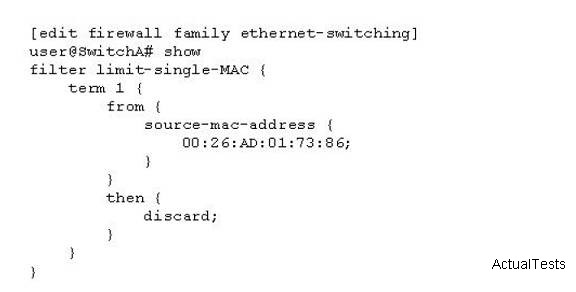 You just applied the Layer 2 firewall filter shown in the exhibit to a port as an input filter to block traffic from a one source MAC address. After monitoring the port, you notice that all traffic ingressing that port has stopped flowing. What is the problem?
A.
The traffic is being blocked on the egress port. Another Layer 2 firewall filter must be applied on the port to allow this traffic.
B.
All other traffic is matching the default term and being discarded.
C.
The Layer 2 firewall filters will not work at the port level. It must be applied at the VLAN level.
D.
The from criterion must match on destination-mac-address and not source-mac-address.