Refer to the exhibit.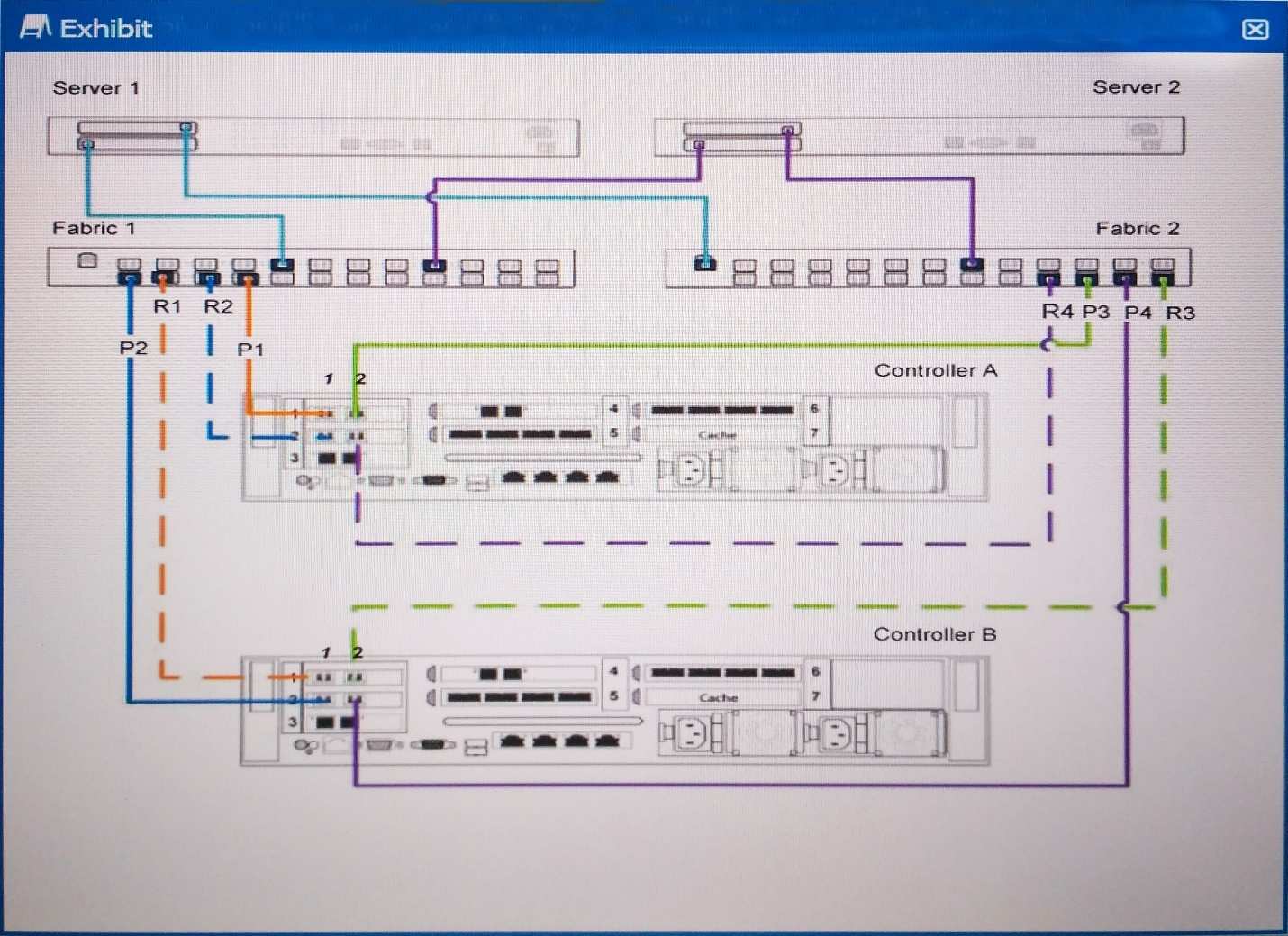 An engineer needs to correctly configure the fault domain on the Storage Array for the dual-fabric Fibre
Channel environment shown. Full connectivity and failover from the storage array configured in legacy port
mode for the servers in this environment are required.
Which fault domain configuration meets the requirements?
A.
A fault domain that contains P4, P3, P2, and P1; and a fault domain that contains R4, R3, R2, and R1
B.
A fault domain that contains P4, R4, P3, and R3; and a fault domain that contains P2, R2, P1, and R1
C.
A fault domain that contains P4 and R4, a fault domain that contains P3 and R3, a fault domain that
contains P2 and R2, and a fault domain that contains P1 and R1
D.
A fault domain that contains P4 and P3, a fault domain that contains R4 and R3, a fault domain that
contains P1 and P2, and a fault domain that contains R1 and R2