Refer to the exhibit.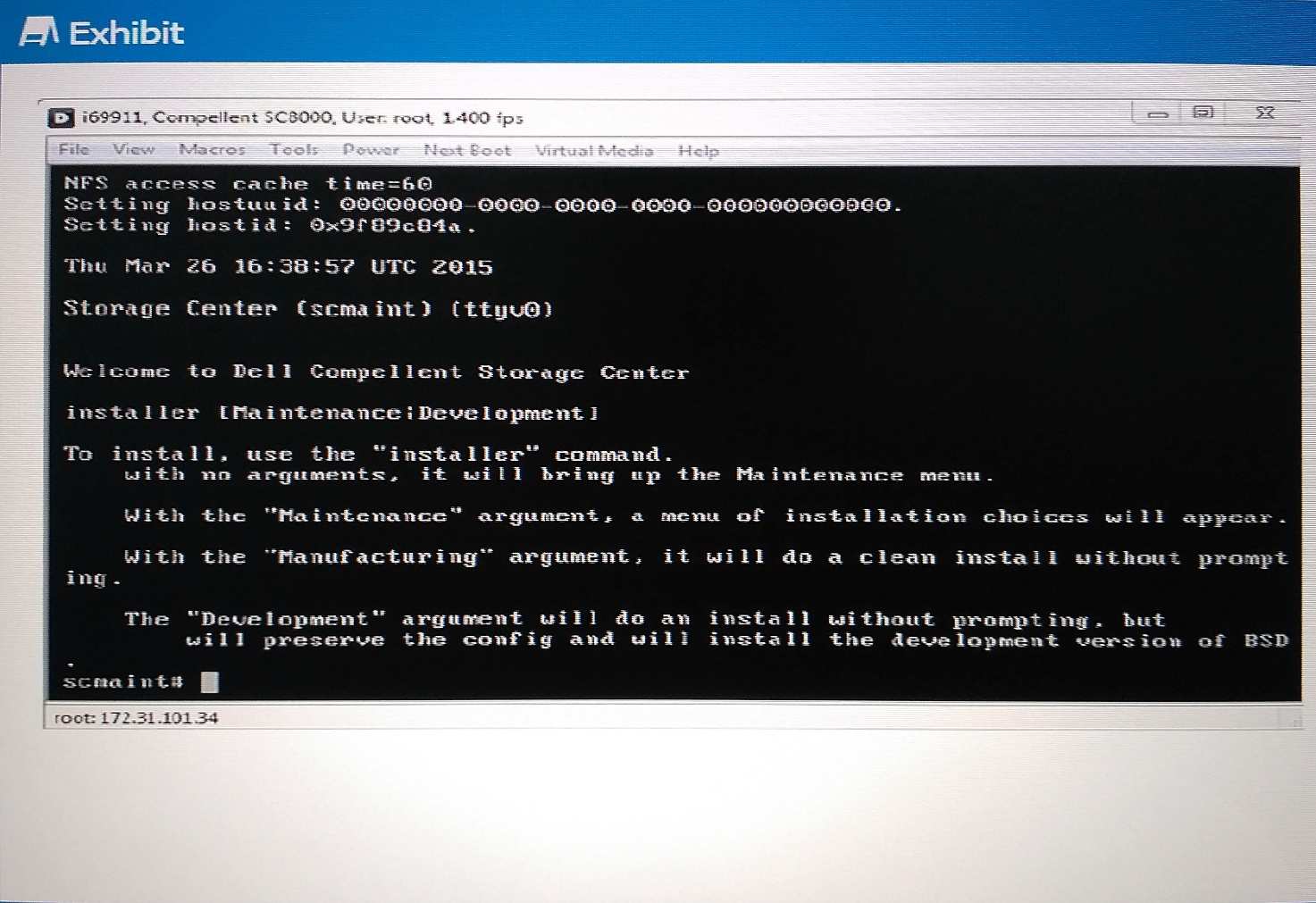 A technician is performing an SC8000 ISO update to the latest SCOS version. The technician logs into the
iDRAC, selects the ISO file, and reboots the controller. The screen appears as shown.
What should be the technician's next step?
A.
Type "Maintenance" and press "Enter" to provide a menu of installation choices.
B.
Type "Installer" and press "Enter" to show a Maintenance menu.
C.
Type "Setup" and press "Enter" for a menu of update options.
D.
Type "Exit" and press "Enter" to reset the controller and allow access to the Boot Manager menu.