Refer to the exhibit.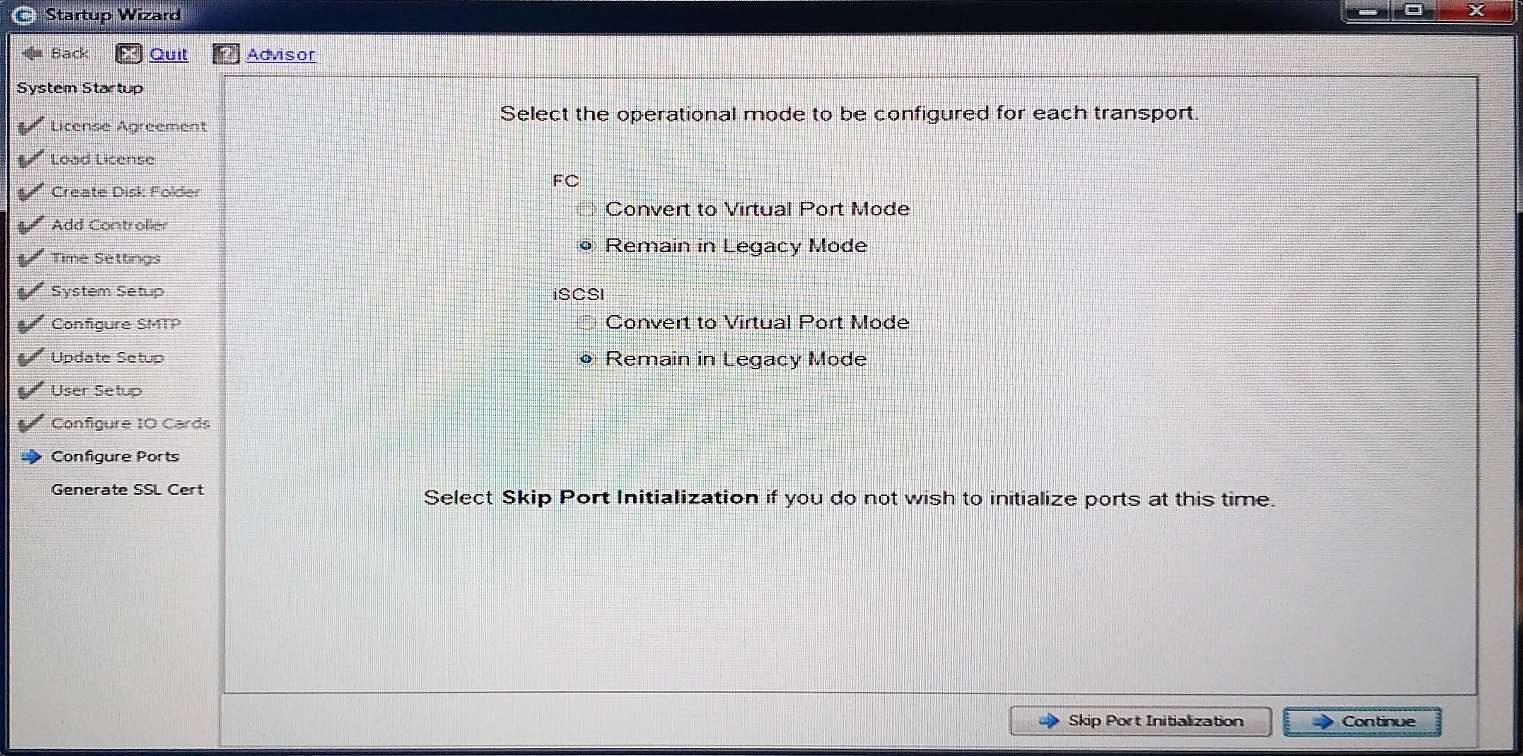 An engineer has almost finished the setup wizard when the screen appears as shown.
What are two reasons that FC should remain in Legacy mode? (Choose two.)
A.
The customer has servers that run an older version of AIX.
B.
The customer has an FC switch that does NOT support NPIV.
C.
The customer needs to replicate some volumes to an older SC40.
D.
The environment only has one fabric/network.