DRAG DROP
You have been tasked with designing a security plan for your company. Drag and drop the appropriate security controls on the floor plan.
Instructions: All objects must be used and all place holders must be filled. Order does not matter. When you have completed the simulation, please select the Done button to submit.
Select and Place: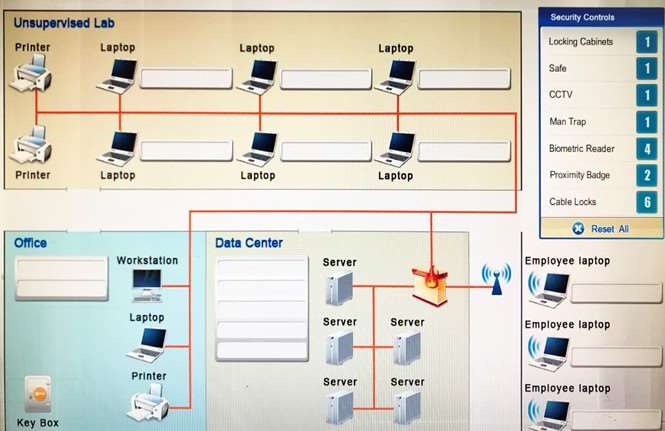 Answer: See the explanation.