SIMULATION
A security administrator wants to implement strong security on the company smart phones and terminal servers
located in the data center. Drag and drop the applicable controls to each asset types?
Instructions: Controls can be used multiple times and not all placeholders need to be filled. When you have completed the simulation, please select the Done button to submit.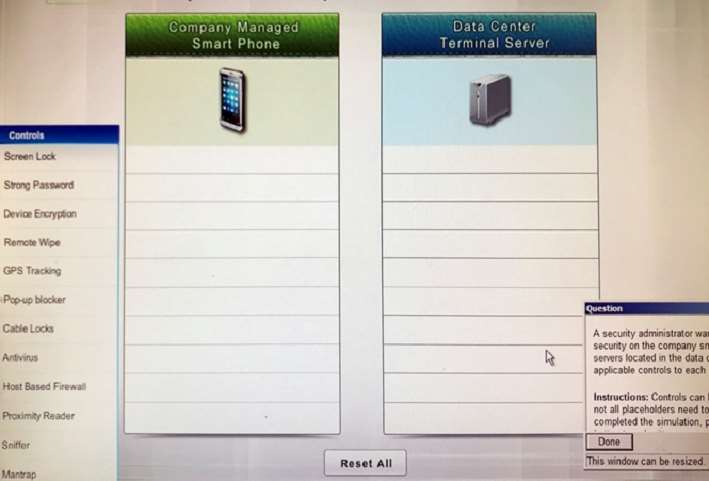 Answer: Please see explanation below.
Explanation:
Company Manages Smart Phone
Screen Lock
Strong Password
Device Encryption
Remote Wipe
GPS Tracking
Pop-up blocker
Data Center Terminal ServerCable Locks
Antivirus
Host Based Firewall
Proximity Reader
Sniffer
Mantrap