Shown is a screenshot of a wireless protocol analyzer displaying the decode information for a single 802.11
encrypted data + CF-Poll frame. The infrastructure BSS on which this information was captured is using
WEP and this particular frame was sent from a client station (STA) to an access point (AP).As a protocol analyst, how would you explain the existence of this frame on the wireless medium given the
information in the decode?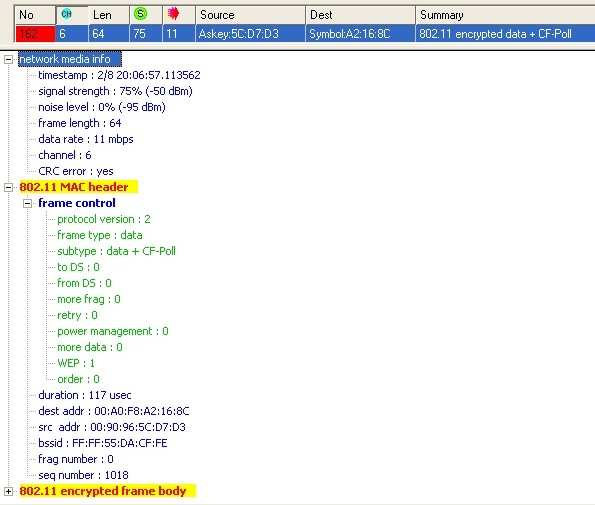 A.
The IEEE 802.11 network is using both version 1 and version 2 protocols simultaneously. This
unexpected frame is from the version 2 protocol set.
B.
The frame was sent by a client station that does not comply with IEEE HR/DSSS standard to an access
point that is Wi-Fi certified.
C.
The access point is operating as a repeater, and clients must poll repeater access points in order to
transmit data frames through them.
D.
The frame was misinterpreted because of insufficient information received by the analyzer due to frame
corruption.