Given the IEEE 802.11 Beacon frame decode shown,determine which statement is definitively true.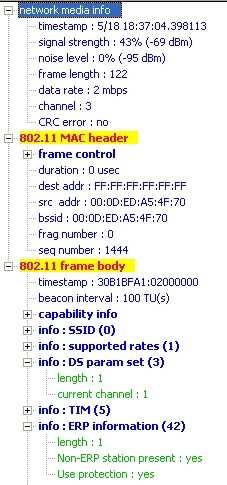 A.
The access point is operating on channel 3.
B.
The access point has both 1 Mbps and 2 Mbps configured as basic rates.
C.
This Beacon frame came from an ERP or HT access point.
D.
The SSID value in this Beacon is null.
E.
ERP mobile stations must use the RTS/CTS protocol before Data transmissions.