ABC Company's WLAN administrator is getting complaints from one user that his WLAN throughput is
sluggish compared to other users in his area. The administrator takes his diagnostics laptop, which has a
wireless protocol analyzer installed, to the area where the complaining user works. The administrator uses
the PING utility to test connectivity from the complaining user's wireless client station to another wireless
client station across the closest access point, while capturing the wireless frames. The administrator sees
what is displayed in this screenshot.From this screenshot, which statements can you conclude to be TRUE that are related to the complaining
user's throughput problem? (Choose 2)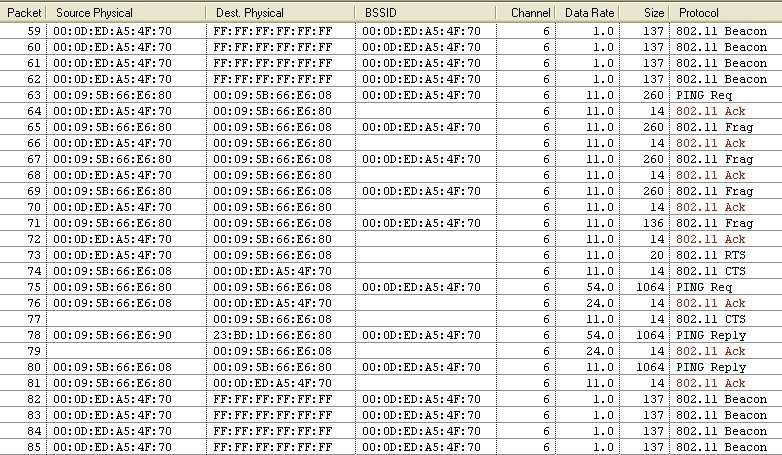 A.
The complaining user's WLAN client utilities are configured with a small fragmentation threshold.
B.
The complaining user's station is retransmitting fragments many times likely due to nearby RF
interference.
C.
The access point and other stations are using ERP-OFDM modulation, and the complaining user's
wireless client station is using HR/DSSS modulation.
D.
The complaining user's wireless client station should be using RTS/CTS as a protection mechanism,
but it is not.
E.
The access point is not signaling for protection (Protection = no) in the Beacons, but it should be.