During a post-deployment verification, you are requested to troubleshoot an area where users are
experiencing poor throughput. They are using data communication only, mainly from laptops. You captured
the frame displayed in the exhibit from the location where problems are reported. This frame is typical of
those that were captured by the analyzer.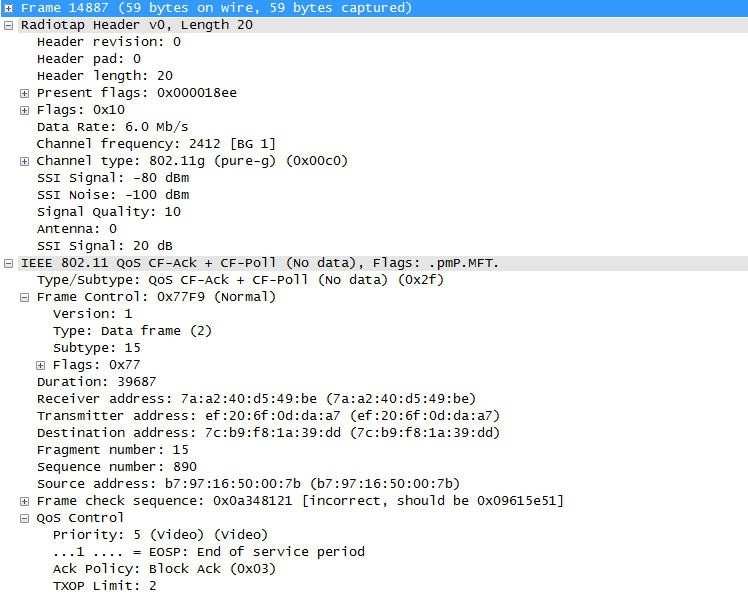 What does this frame reveal about the RF network in this area?
A.
One station seems to be streaming video, thus may have reserved significant bandwidth via admission
control
B.
Contention Free is in place in this network, which may starve some non-QoS stations from access
C.
Multipath or excessive collisions seem to be an issue in this area
D.
The AP seems to be too far to provide enough coverage to this area
E.
Stations are using null data frames as protection mechanisms to reserve the mediumF. The station that sent this frame is causing a DoS attack by using extended Duration values