The user at 192.168.150.10 can reach the physical router but CANNOT reach edge-2 or any virtual machines.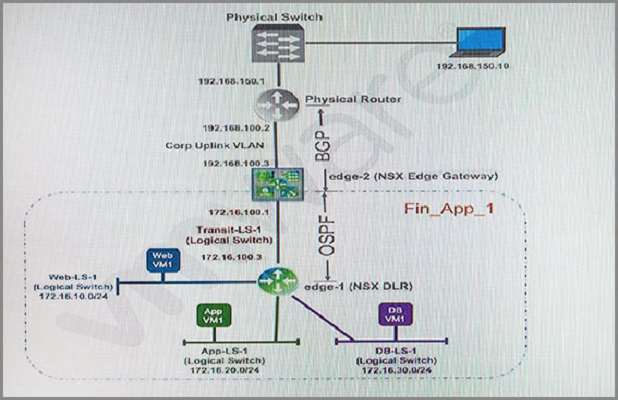 What routing change would resolve the issue?
A.
Enable Default Originate on edge-2 for OSPF.
B.
Configure static routes on the physical router.
C.
Enable route redistribution on edge-2 between both routing protocols.
D.
Enable Default Originate on edge-2 for BGP