Refer to the Exhibit.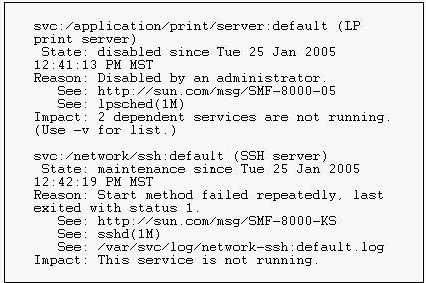 Given the system logging messages, which two statements are true? (Choose two.)
A.
The SSH server is not running after booting.
B.
The SSH service tried to start just one time.
C.
The SSH service encountered errors while starting.
D.
The LP print service is running successfully after booting.
E.
The SSH and LP services have the same reason for not starting.