Referring to the output shown in the exhibit, which two statements are correct? (Choose two.)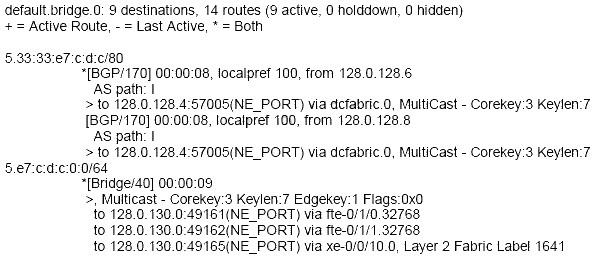 A.
The system has IGMP snooping enabled.
B.
The Node device has ports as members of all VLANs in the system configured.
C.
The Node device has a receiver for the multicast group.
D.
All of the Node devices in this system have receivers in the multicast group.