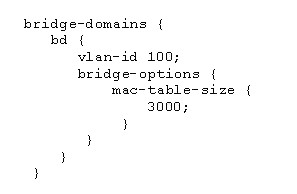 After the MAC learning limit of 3000 is reached for the bd bridge domain as shown in the exhibit,
what happens to frames that arrive that contain unknown unicast destination addresses?
A.
They are flooded.
B.
The are forwarded to the default gateway.
C.
They are dropped.
D.
They are forwarded to the IRB interface.