Your colleague has enabled virtual clustering to load balance traffic between the cluster units. You notice that all traffic is currently directed to a single FortiGate unit. Your colleague has applied the configuration shown in the exhibit.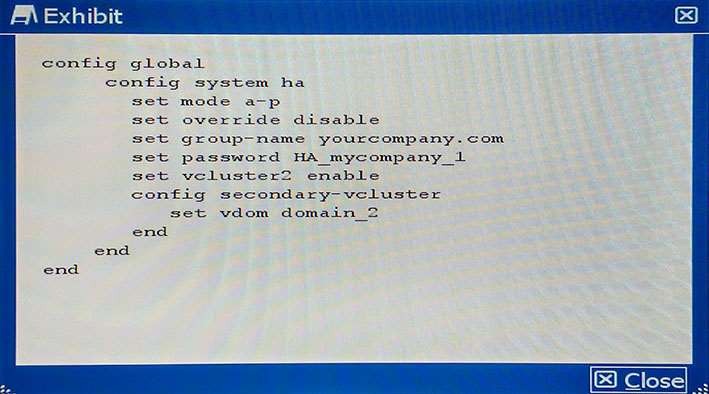 Which step would you perform to load balance traffic within the virtual cluster? http://docs.fortinet.com/uploaded/files/1088/fortigate-ha-50.pdf
A.
Issue the diagnose sys ha reset-uptime command on the unit that is currently processing traffic to
enable load balancing.
B.
Add an additional virtual cluster high-availability link to enable cluster load balancing.
C.
Input Virtual Cluster domain 1 and Virtual Cluster domain 2 device priorities for each cluster unit.
D.
Use the set override enable command on both units to allow the secondary unit to load balance
traffic.
Explanation:
Reference: