A customer is authenticating users using a FortiGate and an external LDAP server. The LDAP user, John
Smith, cannot authenticate. The administrator runs the debug command diagnose debug application fnbamd 255 while John Smith attempts the authentication:
Based on the output shown in the exhibit, what is causing the problem?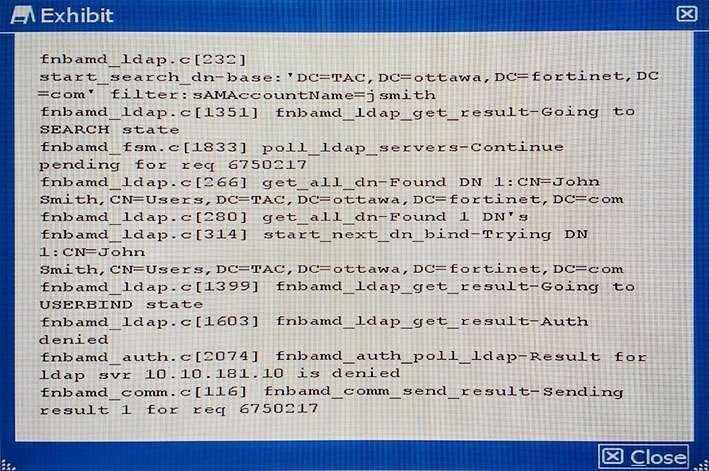 http://kb.fortinet.com/kb/documentLink.do?externalID=FD31886
A.
The LDAP administrator password in the FortiGate configuration is incorrect.
B.
The user, John Smith, does have an account in the LDAP server.
C.
The user, John Smith, does not belong to any allowed user group.
D.
The user, John Smith, is using an incorrect password.
Explanation:

Fortigate not binded with LDAP server because of failed authentication.
Reference: