PE-1 is not sending any routes to the CE router in the Cust routing instance. What is the
reason?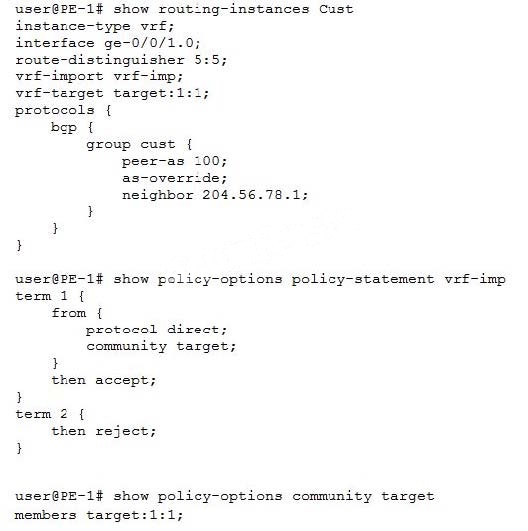 A.
There is a mismatch in the target community and the route distinguisher.
B.
The vrf-import policy is only accepting direct routes.
C.
The as override parameter is causing an AS loop on the CE device.
D.
The vrf-export policy must be explicitly defined.
Explanation: