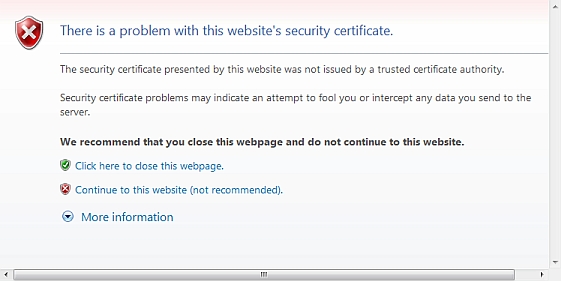 After performing the initial configuration, you browse to the Admin sign-in page for the first time
and a certificate error is displayed as shown in the exhibit. What is causing this error?
The device is using a self-signed certificate.
A.
The device is using an SSL certificate that has expired.
B.
The device certificate is using an invalid cipher.
C.
The device certificate authority has been revoked.