Exhibit: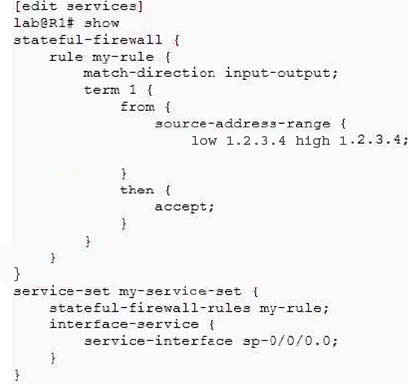 You work as a network administrator at Domain.com. You study the exhibit carefully. In the exhibit, what will the router do when it receives a packet from source address 10.10.10.10 on an interface where the my-service-set service set is applied?
A.
Accept the packet.
B.
Send an ICMP error message.
C.
Silently discard the packet.
D.
Send a TCP RST.