An IBM Maximo Asset Management V7.5 (Maximo) administrator has enabled Application Server
Security with the standard BASIC login-config but is receiving user complaints about the Windows
security pop-up box. A request has been made to set authentication back to the Maximo login
screen. What would be required to enable FORM authentication?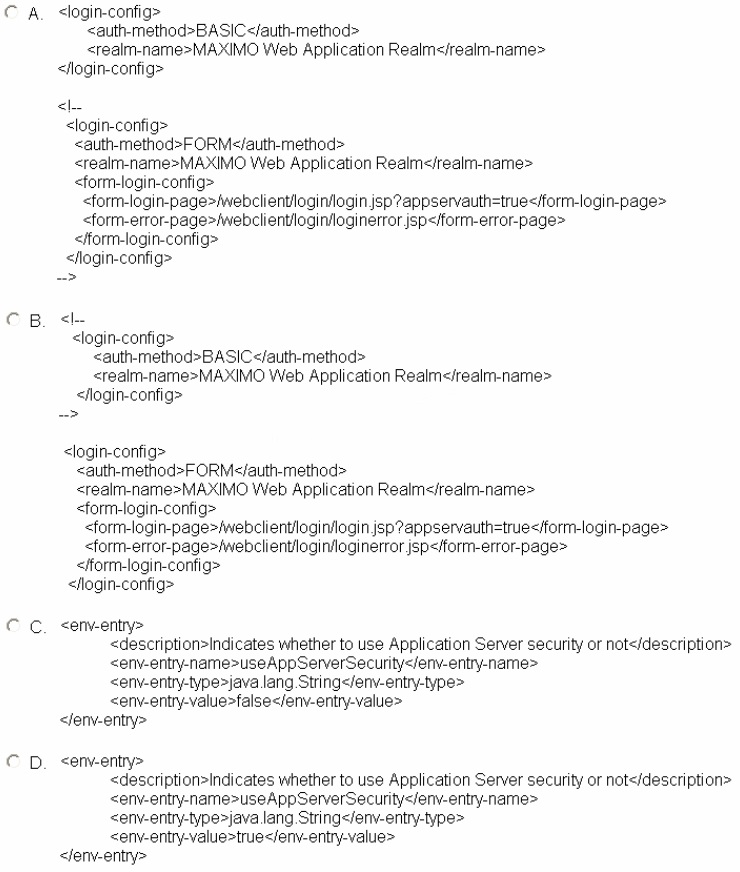 A.
Option A
B.
Option B
C.
Option C
D.
Option D
Explanation: