Using the exhibit as a reference,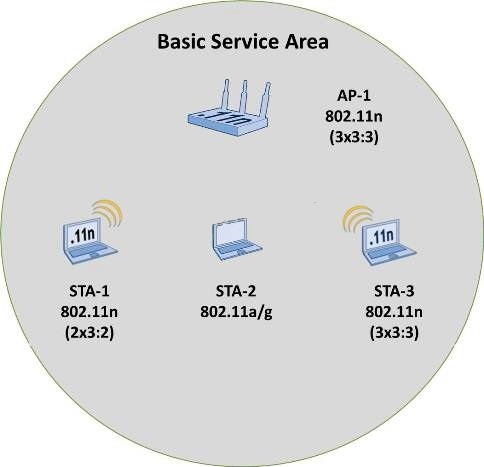 what is the maximum number of spatial streams that could be used for a downlink HT-OFDM
transmission from AP-1 to STA-3?
A.
One spatial stream, because the BSS must maintain backwards compatibility with STA-2, which
supports only 802.11g (ERP) without MIMO or multiple spatial streams.
B.
Two spatial streams, because the number of spatial streams for an HT-OFDM transmission is
limited to the capabilities of the least capable HT station in the BSS.
C.
Two spatial streams, because the third transmit chain in the HT AP must be used
simultaneously for protection mechanisms with the 802.11g (ERP) station.
D.
Three spatial streams, because HT-OFDM transmissions will be preceded with protection
mechanisms using a basic data rate for STA-2 and possibly STA-1.