Refer to the exhibit.
A backup job configured with a retention level of 2 and Policy volume pool set to the server_tapes is failing due to status code 96: Unable to allocate new media for backup. See the output of the available_media command below: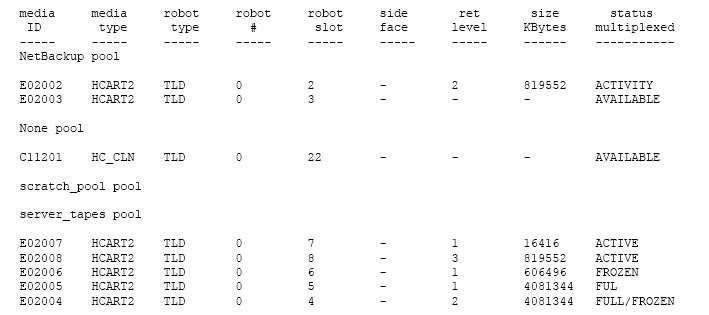 Which task in the NetBackup Administration Console should the administrator perform to resolve the status code 96 error?